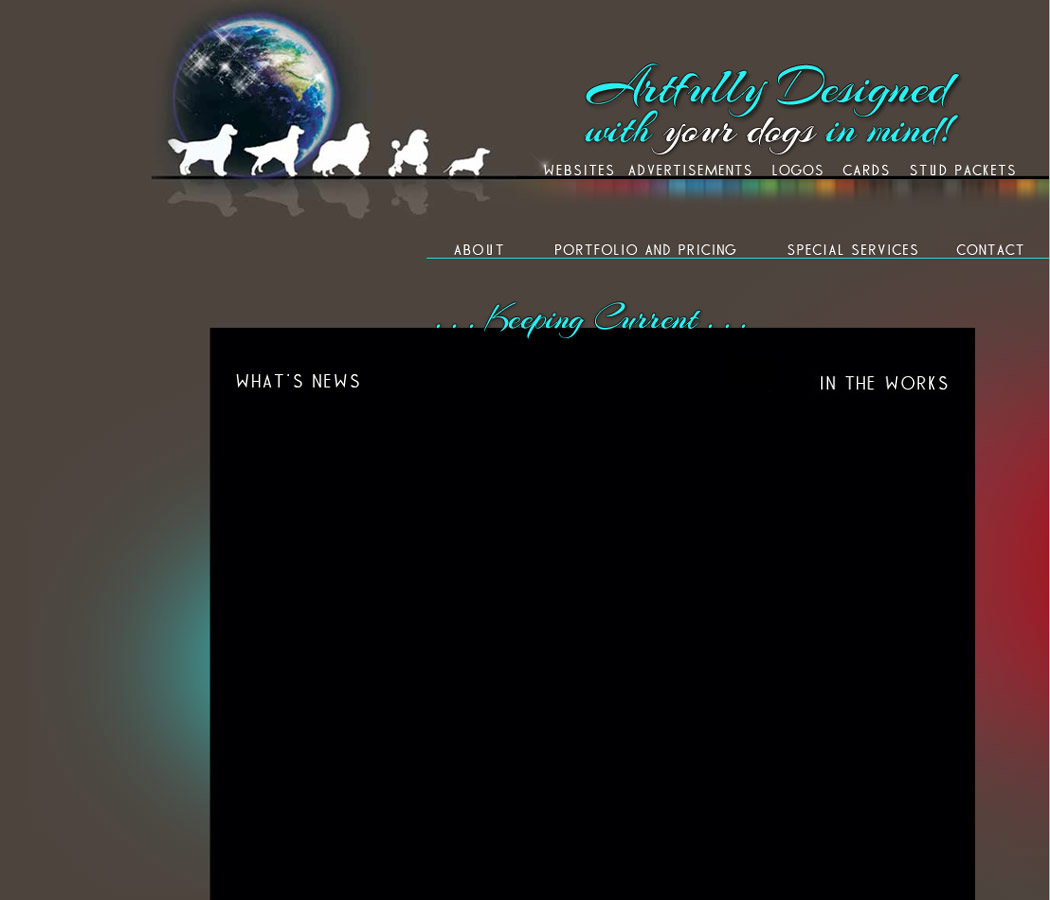 Print and Online Advertisement design ~ All Breeds




I have recently made the transition from part time to full time web and print design services! A member of the dog fancy I understand and support the need to have an online presence that show cases your kennel and dogs to their best advantage!










Copyright © 2016 Niome Dubois :: Web Design By Niome :: Website and Graphic Design for Show Dogs and more. All Rights Reserved.